Loading images...
St. Matthews Lutheran Church of Danube Welcomes You
In service to Christ, our family of believers at St. Matthews strive to provide the following:
Worship Services   Sunday School  Streaming Worship Services    Bible Classes
Confirmation Classes   Adult Information Classes  Scriptural Counseling
Choir  Ladies Evening Circle   212 WELS Soccer Camp  Marriage Counseling
Youth Group: 212 Teens 4 Christ   Shut-in Visitation  and more
__________________________________________________________
New Fall Worship Schedule
New Fall Schedule
Sunday Morning Schedule starting on September 9, 2018
St. Matthew Flora Twp – 8:00am
Zion in Morton – 9:15am
St. Matthew's Danube – 10:30am
This schedule allows for familiar Sunday Morning Worship times, time for Bible Study, use of current Sunday School programs, fellowship opportunities and a more consistent schedule.  While this schedule does have positive aspects, we also may anticipate some drawbacks.  We plan to use this schedule through September and then we will assess and adjust accordingly.  May the Lord bless this partnership as God's people gather together around Word and Sacrament.
____________________________________________________________
Miss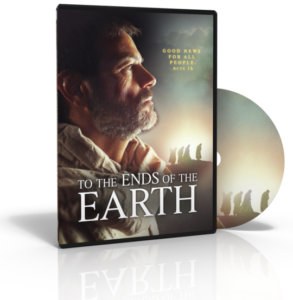 ion and Ministry Sunday – October 21
On Sunday, October 21 we will watch the new film, "To the Ends of the Earth" during the worship service and we will focus on how we might reach out to our neighbors using this movie as an evangelism tool.
Food and fellowship is being planned to follow the worship service on this day, please join us for this special event.
Mission and Ministry Sunday
Worship at St. Matthew's Flora Twp – 8:00am | Potluck Meal – 9:15am
Bible Study & Sunday School in Danube – 10:00am
Worship at St. Matthew's Danube – 10:30am | Potluck Meal – 11:45am
______________________________________________________________
Joint Ministry Presentation 
Jesus Christ is the same yesterday, today, and forever… We rejoice that the message of the salvation through Christ Jesus and God's holy will remain the same day after day, however, we know that the we bring this unchanging message to a changing world.  On Sunday, July 22 our congregations engaged in a conversation that discussed how we might face the challenges of change and take on the opportunities that God has placed before our area congregations.  May the Lord bless our efforts to share the unchanging message of the Bible to a changing world.
Below a link for our July 22 worship service is listed.  The special presentation on joint ministry begins around the 1 hour mark in the video.
https://www.youtube.com/watch?v=0Y0jSsQgqbo
May the God of peace, who through the blood of the eternal covenant brought back from the dead our Lord Jesus, that great Shepherd of the sheep, 21 equip you with everything good for doing his will, and may he work in us what is pleasing to him, through Jesus Christ, to whom be glory forever and ever. Amen.
__________________________________________________________________________________
GriefShare: Your Journey from Mourning to Joy: 

GriefShare is designed to be a friendly, caring group of people who will walk alongside you through one of life's most difficult experiences.
Built around a 13-week video curriculum, GriefShare support groups meet weekly to help you face the challenges of grief and move from mourning to joy.
The area WELS churches support groups that meet in Danube, Olivia, and Renville throughout the year.  If you or someone you know would like to know more about this program please pick up a brochure in the back of church or contact your pastor.  Watch the video below for more information about GriefShare.
______________________________________________________________
Little Lambs Learning Center
Preschool and Childcare Center
"It's our plan at Little Lambs to keep your child in Jesus' hands"
For more information visit us at www.littlelambseclc.org
320-826-2340
Latest Devotion or News
____________________________________________________________
Like Us on Facebook to receive weekly updates and special announcements 
_____________________________________________________________________________